paint party FUN ! LEARN HOW
Hosting a paint party is lots of fun. Perfect "girls night", fun for wedding showers, team building,Birthdays, fundraising
and more.
ONLY
$35.00
To paint TWO glasses
Laurie will bring the party to YOU!
includes all supplies to create a pair of wine glass, other glass designs available,(coffee mugs, beer glasses. mason jars.
Themed parties and glass designs are available depending on the groups needs.
Includes all supplies to create
glass
instruction
paints
table cloth
aprons
and clean up
YOU provide the wine and food!
MINIMUM 5 PEOPLE REQUIRED (outside Calgary limits, minimum 10)
hostess gift (door prize) is provided
class takes 1.5 - 2 hours
depending on group size, max. 60 guests
DESIGNS INCLUDE:
ABSTRACT FLOWERS
LADY BUGS
DRAGON FLIES
BUMBLE BEE
DOG OR CAT PRINTS
SEASONAL - Christmas
Kids designs
(Other designs on request)
BOOKINGS REQUIRE FULL PREPAYMENT AT TIME OF BOOKING
CANCELLATION FEES APPLY IF CANCELLED WITHIN 72 HOURS
BOOK YOUR EVENT NOW, CONTACT ME AT 403 816-8956
​
Powered by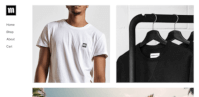 Create your own unique website with customizable templates.
Copyright (c) 2012 Laurie Kenley - All Rights Reserved